Favourite find for Baby Showers, Birthday Parties, Christenings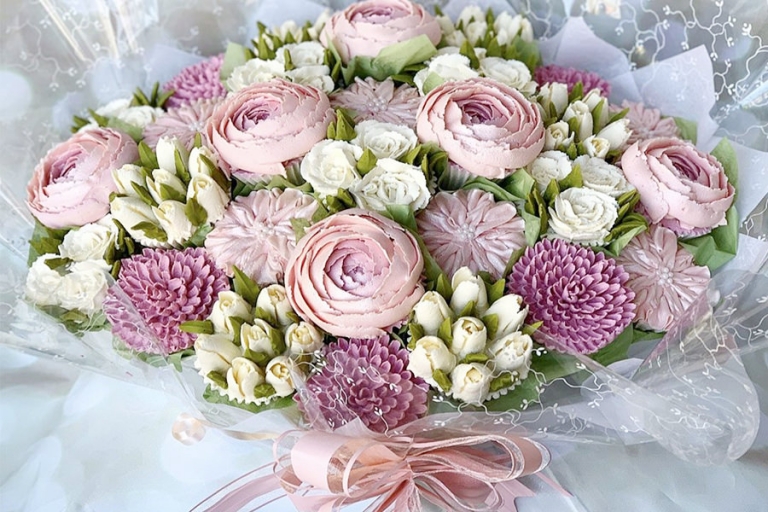 STOP THE PRESS‼️

FLOWERS YOU CAN EAT
Someone has put the two universally loved gifts of flowers and cakes together and come up with Bouquet Cakes.

That someone is the uber talented MARIA RACOVALIS, creator of Melbourne's first cake business to specialise in custom-designed floral cupcakes bouquets!
Maria is so good at what she does it may take some convincing these are actually cupcakes you CAN eat
(and might I add "want to eat" #sogood )
Maria, has just launched BOUQUET CAKES and the accolades for her exceptional cake designs are already rolling in.  
She was awarded not one, not two but FIVE awards at the Royal Melbourne Show Cookery competition!!
Each of Maria's bouquets are expertly crafted to look like a stunning floral arrangement, offering unique centrepieces for any occasion.  Weddings, Engagement Parties, Birthday Parties, Christmas, Networking Nights…. but as a newborn and baby photographer I think my favourite might have to be her Baby Cupcake Bouquets!  
The perfect centrepiece for Baby Showers, Christenings, Birthday Parties!  

I recently had the opportunity to meet and photograph Maria as she created some beautiful custom bouquets – watching her work was mesmerising and I was lucky enough to go home with my own little box of treats.  
Not only do these Bouquet Cakes look sensational they are delicious or in the words of my better half "the best cupcakes I've ever eaten".

But the best news is Maria and I are teaming up to celebrate the official launch of Bouquet Cupcakes, we are giving one lucky person the chance to
Entry is open to Victorian residents, who are able to travel to Melbourne to claim and redeem their prize.