Back in March I photographed a beautiful 18 day old newborn, Zoe.  I closed my studio doors that day with a heavy heart struggling to comprehend the topsy turvy world she had arrived into. Cases of COVID-19 were increasing rapidly across Australia. The next day the Australian Government closed it's borders and I closed my studio with no idea what the future holds for it.

I am so grateful to those client's who so selflessly chose to postpone not cancel their photography sessions, to those who have contacted me to book and pay for baby and family sessions in advance, buy gift vouchers for friends.  

Your kindness has kept me afloat, has given me the strength to not give up and keep working behind the scenes.
It's been a long 7 weeks – stressful but easy in comparison to those essential workers who have sacrificed so much so we can stay home and stay safe.
Now as social distancing restrictions begin lifting it's my turn to say THANK YOU and give you and them something to look forward to so I am introducing ONE-FOR-ONE ESSENTIAL WORKER IN THIS TOGETHER SESSIONS.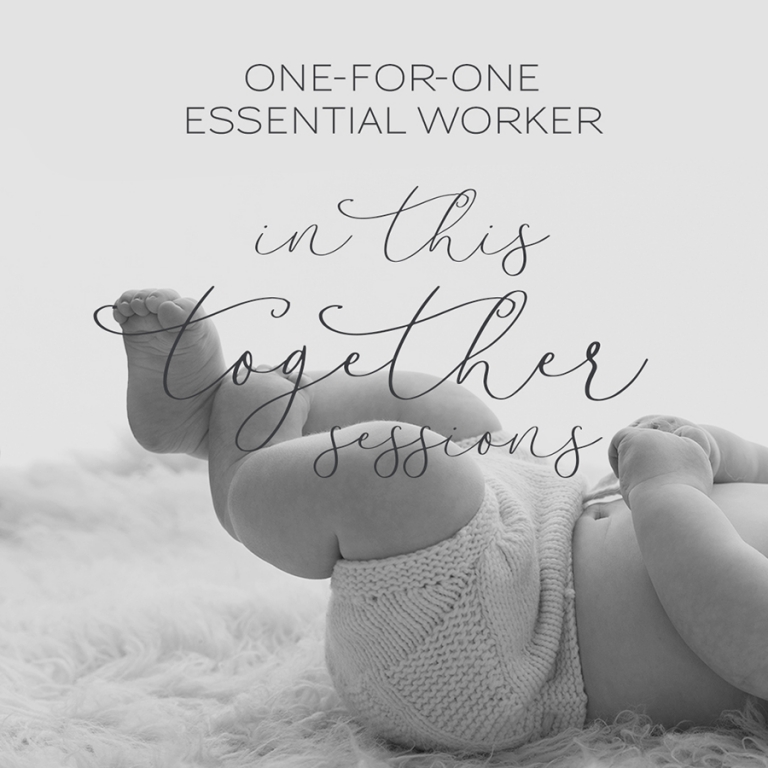 All BABY & FAMILY sessions booked between now and the end of May will gift a complimentary session to an essential front line worker of your choice and their family.  
So if you have a grocery store worker, nurse, doctor, truck driver, bus driver, paramedic, emergency childcare provider, pharmacist, police officer or other essential worker (I know I've missed many) you want to thank for working so we could stay home and feel able to invest in a baby/family photo shoot at this time, please do.  
If you are not in a position to invest at the moment but would love to be part of giving back, please tag me @paulaandrewsphotography in an instagram story nominating an essential worker and let me know why you'd like to see them receive a complimentary baby/family photo session when social distancing guidelines have been lifted.  

I hope to meet your family soon.
P xxx