MOTHERHOOD
It's hectic, it's chaotic, it's filled with love and laughter, tears and sadness, a million questions, sleepless nights, the latest Disney movie on repeat, snuggles and I love you Mum's that make it your best role in life.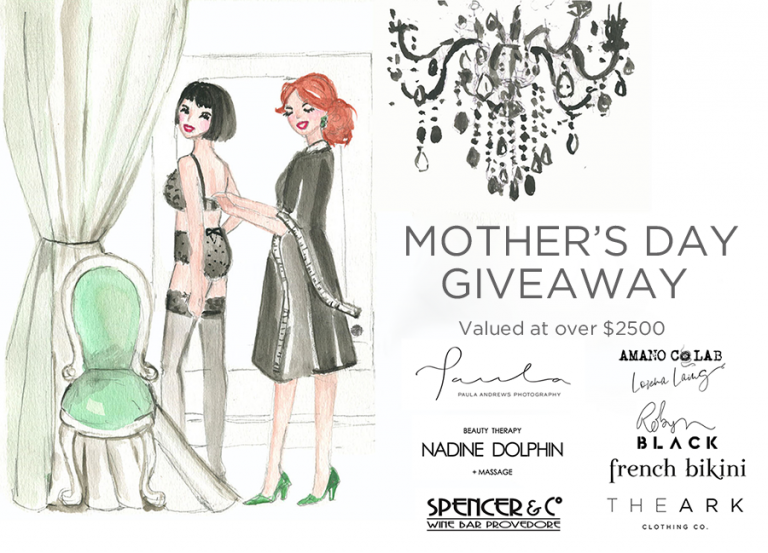 So to celebrate all the Mum's this Mother's Day I have teamed up with some of my favourite neighbouring Rathdowne Village businesses to bring you an epic "Pamper Mum" prize. Valued at over $2500. 
THE PRIZE INCLUDES
? $150 voucher and expert bra fitting at French Bikini Boutique on Rathdowne St, Carlton North.
? A 90 minute Relax Treatment which includes a facial and back exfoliation and massage at Nadine Dolphin Beauty on Rathdowne St, Carlton North. Valued at $195.
? A "You and Ten Friends" Styling Workshop at The Ark's Clothing Co, Carlton's store valued at $550.
? A "Mum and Me" portrait session with me plus a beautiful framed artisan print of your favourite image from the family session and full digital collection. Valued at $1700.
? $150 voucher for wine and cheese at Rathdowne Villages own Spencer & Co Wine Bar Provedore.
? A $200 voucher at Lorena Laing and Robyn Black Atelier's new store on Rathdowne St, Carlton North.
WINNER WILL BE DRAWN – 8PM Mother's Day 2019
Entry is open to all Mum's with newborn babies, older babies, toddlers, small children, tweens, teenagers, adult children.
To all son's and daughters who would love to show up their siblings and win this for their treasured Mum promoting them to "favourite" child in the process.
To all husbands wanting to show their appreciation to their children's mothers and climb out the doghouse and back into the good books.
To expectant Mum's and Dad's who are impatiently awaiting their new baby's arrival, knowing life is going to get super busy but still slightly unaware of just how busy.
In fact, it's open to anyone who is a hardworking loving Mum, has a Mum they love to the moon and back or knows a Mum they think deserves to be pampered.