Wouldn't you agree Madeline is total model material?
Those big blue eyes make me swoon ?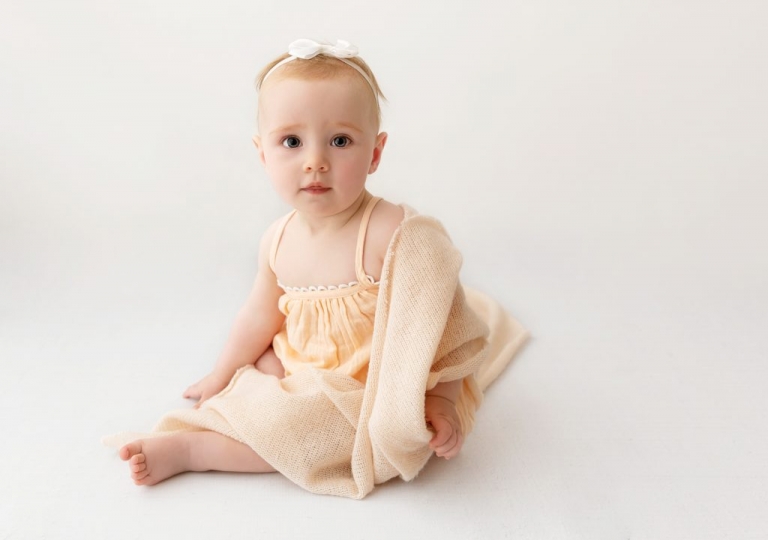 My second favourite milestone to photograph is when your baby is sitting unaided. Ideally for me as a photographer, in the small window before they start crawling although this is definitely not a necessity.

Maddie was booked in for an updated session at this perfect stage, the night before her baby session I received this message from her Mum:
"Oh my god you won't believe it Maddie just crawled. I was like "Nooo" ? Damn it, does that mean we are too late?"

Definitely not, there is NEVER a wrong time to get photos taken!
I will just need to work a bit harder ?