6 Tips to Improve your iPhone Photos.  
One thing I have noticed that happens to EVERYONE when they become parents is they also become their child's personal paparazzi.
I can't remember the last newborn session I did where Mum or Dad didn't take out their phones because their little one 'looked so cute', they wanted video footage of the experience or they wanted to capture that 'poo explosion' for future humiliation purposes. 
As your child grows the best camera will be the one that's with you and what do we all always have with us….our phones a.k.a a CAMERA!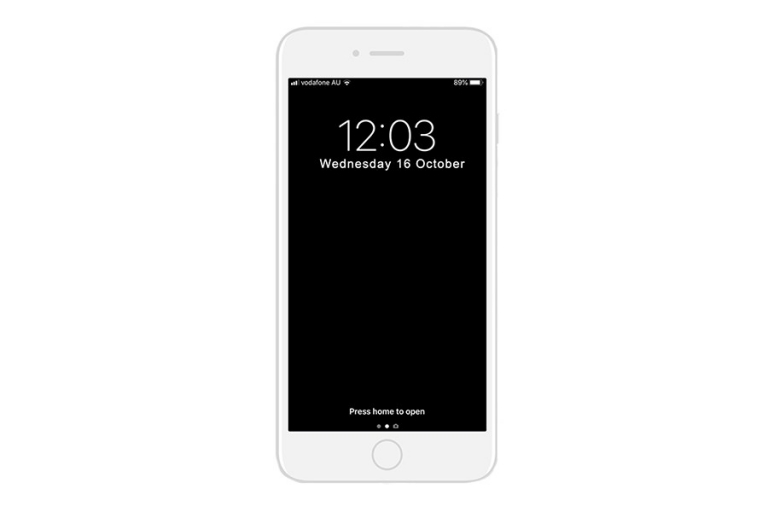 The technology in mobile phone cameras nowadays is incredible; the new iPhone 11 Pro even has the triple camera giving you ultra-wide, wide and telephoto lenses (added to my Christmas List). However, if like me you are still rocking an earlier version iPhone don't despair these also have a greater capability than you may currently be aware of and utilising.
My Facebook and Instagram feeds are full of the sweetest moments, cheekiest faces, cutest scenes taken on phones, but sadly so often they are out of focus and poorly lit photos. THEY DON"T HAVE TO BE!!
Read on to find out how to get the best out of your phone camera. 
1. Swipe left to access your camera
Babies and kids are fast….very fast so you need to be too!
The fastest yet so often unknown way to access your camera is to wake up your iPhone and swipe left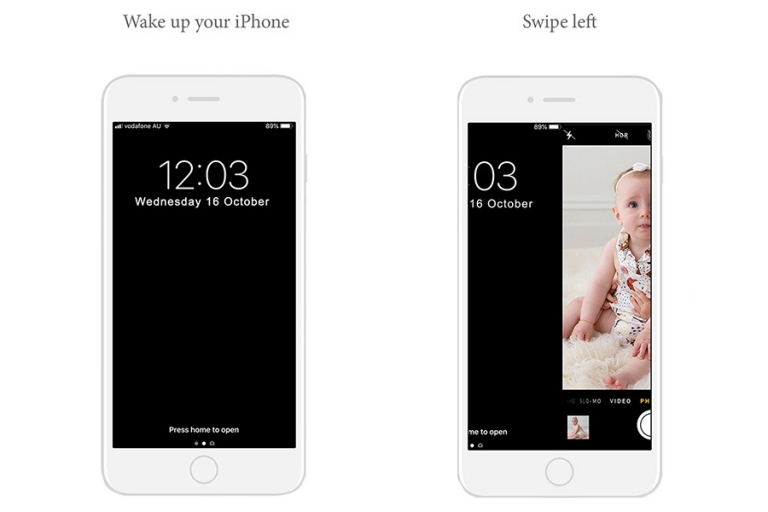 2. Choose your focus
Babies and kids are fast….but as the hero of your photos, you really want them to be sharp and in focus.
Before taking the photo set your focus by tapping on the closest eye to the camera, a yellow box will appear showing the focal point of the image.  Simply tap elsewhere on the screen to move the focal point.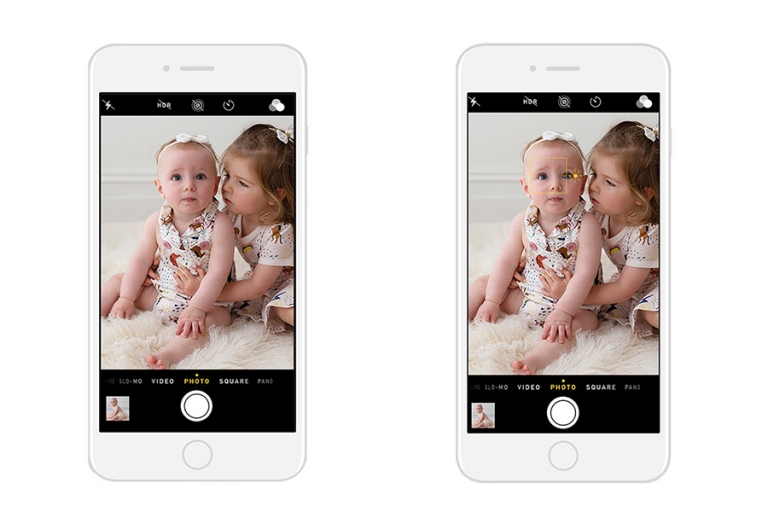 3. Choose your exposure
Babies and kids are fast….they move in and out of the perfect light.
Before taking the photo set your exposure, you will notice a sun icon has appeared next to the yellow square, simply slide up to make the image brighter or slide down to darken.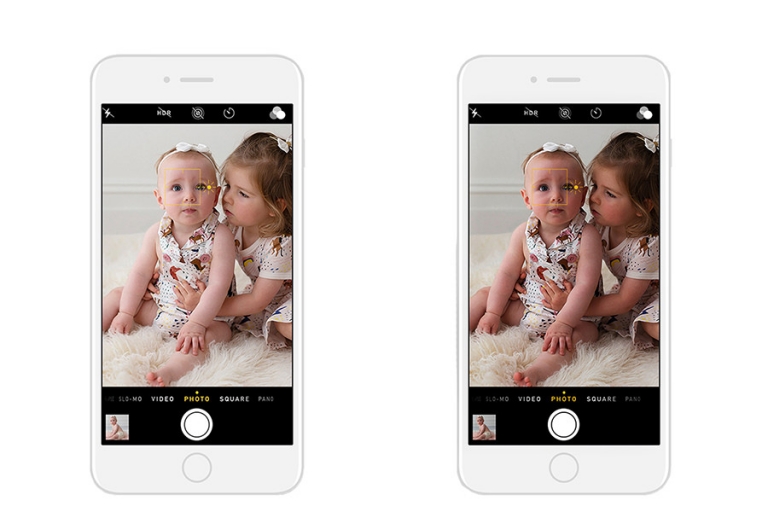 4. Lock your focus and exposure
Babies and kids are fast….the only thing faster is your camera reverting to automatic focus and exposure points after you take a single photo.
Prevent this from happening by locking your focus and exposure when shooting more than one photo at a time.  Tap and hold you're the screen to lock the focus and exposure; a yellow box with AE/AF LOCK will appear.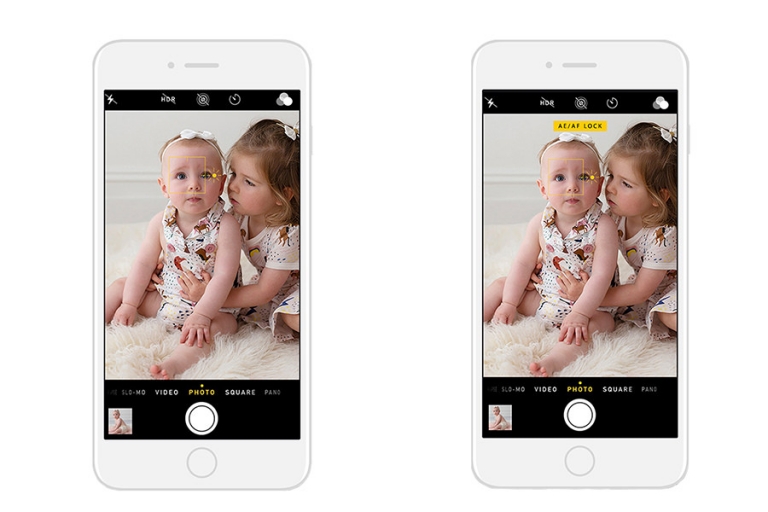 5. Capture action with burst mode
Babies and kids are fast and full of fun….their first movement/emotion is unlikely to be the only one you want to capture.
Use Burst Mode to keep up with them as they are moving.  Tap and hold your finger on the shutter button to enable Burst Mode.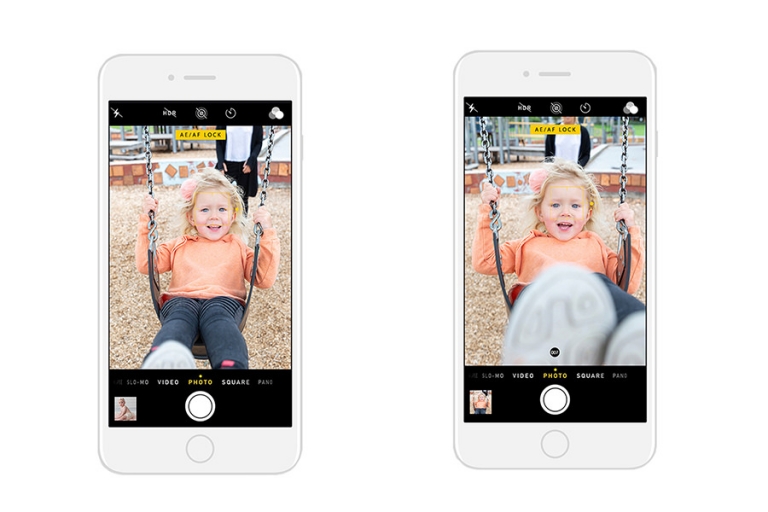 6. Get family photos using the timer
Babies and kids grow fast….very fast!
You need to be in photos with them now before they are suddenly teenagers. Don't wait till you've done your makeup, lost 10kg, someone else visits to take the photo for you.  Go beyond the so often unflattering selfie by using the self-timer!
Set up your shot, lean your phone on something.  Tap on the clock icon, select time 3s or 10s.  Jump in the frame and pose it up!!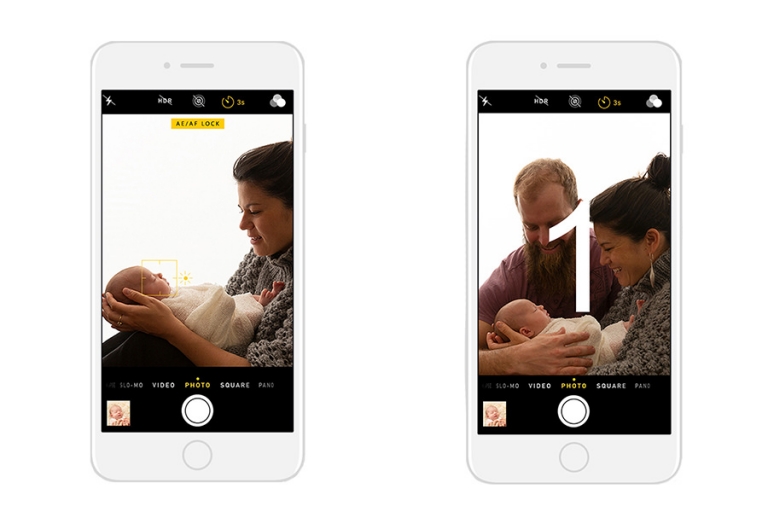 Take my iPhone Tips with you to refer back to